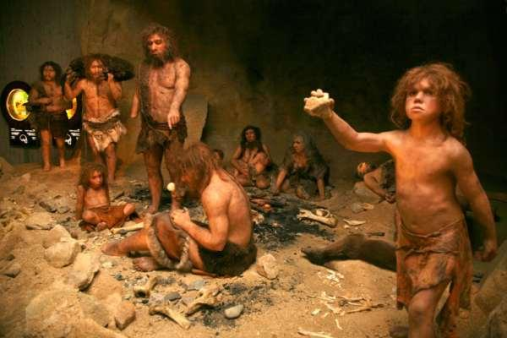 26.07.2012
Summer at the Krapina Neanderthal
If you're wondering where to go on Sundays here is the answer! Tourist Board Krapina organizes rich entertainment and music program called "Summer atthe Krapina Neanderthal" every Sunday during the August.
Sunday afternoons in a beautiful natural environment at Hušnjakovo bring plenty of fun with a stand-up comedians, barbecue and fun music programs with famous Zagorje bands - "Črleni lajbeki", "Podvinčani", "Kavaliri", "Fakini". Fans of theater art await performances for children and adults (("Dobrica Dabar", "Ufuraj se i pukni").
A worthy hands can discover new ideas in interesting workshops such as "Workshop of DecoupageTechniques", Workshop on Neanderthal Man and Culinary workshop which willdemonstrate the wealthof Zagorje grinders.

One who enjoys stacking puzzle must not miss the peculiar puzzles exhibition "The World in the palm". There are many surprises, shows, fire bravuras, displays of famos Krapina legends and living imagesof history in Krapina!
This year the "Summer at the Krapina Neanderthal" will be extended to Saturday night, so residents of Krapina and guests can enjoy the magic of outdoor cinema. Admission is free, and the first Saturday, the 4th August is reserved for the Croatian film that breaks all attendance records, "Lara's choice: The Lost Prince."
Rich Krapina summer offers something for everyone, so take at least a fraction of his time during the August weekends and spend it at the Krapina Neanderthal!