Summer in Krapina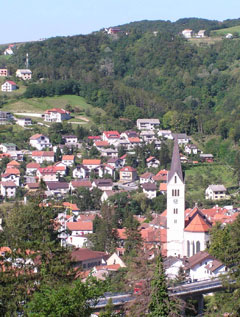 Krapina has a rich historical heritage dating back 130 thousand years, when the early humans left their mark in the area of the Hušnjakovo hill near Krapina. Although the embrace of the past is strong and omnipresent, Krapina today offers something for everyone.
The first Sunday in August is the begin of the "Summer in Krapina". The excursion train "Krapek" takes visitors from Zagreb directly to Krapina, where they may be guided through the town's sights, the Ljudevit Gaj Museum, the Church of St. Catherine and the Franciscan Monastery. After 3 pm there is a thematic program in five parts organized on the Hušnjakovo hill: Purger Sunday, Once and Today, Sunday of the Neanderthal Man, Ethno Sunday and Festival Sunday, attracting visitors of various age and affinities.
So, visit Krapina and discover its benefits and beauty, and your hosts will welcome you with the famous song "Dobro mi došel prijatelj!" (Welcome, friend!).